Spike in Unemployment May Lead to Uptick in Demand for Foreclosure Lawyer Las Vegas
Many residents of Southern Nevada are not satisfied with the Sisolak Administration's performance during the pandemic. The pandemic that prompted Governor Steve Sisolak's decision to abruptly close down the iconic Las Vegas Strip has left many in Southern Nevada unemployed and unable to make ends meet. The sheer number of out of work Nevadans will likely lead to a spike in demand for foreclosure attorneys Las Vegas.
Although there is evidence that Nevada's tourist-driven economy was already slowing prior to Sisolak's Strip shutdown, new evidence shows the State's once red hot housing market may be softening. Out of work residents of Southern Nevada can reach John Ryan bankruptcy attorney Las Vegas if they are facing foreclosure at (702)800-9999.
At this time of unprecedented uncertainty, many residents in the Southern Nevada communities of Henderson and North Las Vegas are increasingly frustrated with the Sisolak Administration's Unemployment Insurance Office, often finding it difficult to file a claim much less begin receiving unemployment compensation from the beleaguered office. Bankruptcy Lawyer Las Vegas John Ryan assists individuals struggling with debt.
Record Number of Las Vegas Residents Out of Work |Bankruptcy Lawyer Las Vegas NV
Sisolak's arbitrary decision to shut down the Las Vegas economy has left the Southern Nevada economy reeling. Indeed, according to the Las Vegas Sun, a record 22% of residents of Nevada are now unemployed. The New York Times, in a recent article, pegged the Silver State's unemployment at 25%. Bankrutpcy Attorney Las Vegas NV counsels individuals out of work.
Prior to the onset of the pandemic, as recently as February of this year, Nevada unemployment was as low as just 4% statewide. Statistically, that means that approximately 440k Nevadans have filed unemployment claims. This may be the first time ever that the entire Las Vegas Strip has been closed down. For the record, not even the events of 9/11 resulted in the closure of the Las Vegas Strip.
It seems like just yesterday that Southern Nevada was enduring the great recession of 2008 and suffering with 12% unemployment and ranked first in the nation in foreclosures. Despite twelve years having passed since the Great Recession to improve the systems and infrastructure at the State's Unemployment Office, many Las Vegas residents displaced by the Governor's shut down of the Las Vegas Strip remain frustrated by long wait times. Indeed it appears that the State's Unemployment Office learned little from the Great Recession as reported by the Las Vegas Review-Journal.
Governor Sisolak decided on his own to close the Las Vegas Strip without any discussion or dialog with the State Legislators. While many state governors rushed to close their state economies without the advice and consent of the legislature, a more prudent move in retrospect would have been to consult with both houses of state government. While the result of closing the lifeblood of the Las Vegas economy may have been the same, the optics of the decision to residents of the state would have likely been easier to digest if members of the state legislature had weighed in. Not having consulted with members of the State Legislature, the success or failure of the reopening of the Las Vegas Strip falls squarely on Gov. Sisolak.
Foreclosure Lawyer Las Vegas John Ryan sees Softening Las Vegas Real Estate Market
Aside from record unemployment, the effect of the pandemic and the subsequent shutdown of the Las Vegas Strip by Governor Sisolak has hit residents of Southern Nevada particularly hard. Up until recently, the Southern Nevada real estate market was characterized as a seller's market with appreciating home values and low inventory.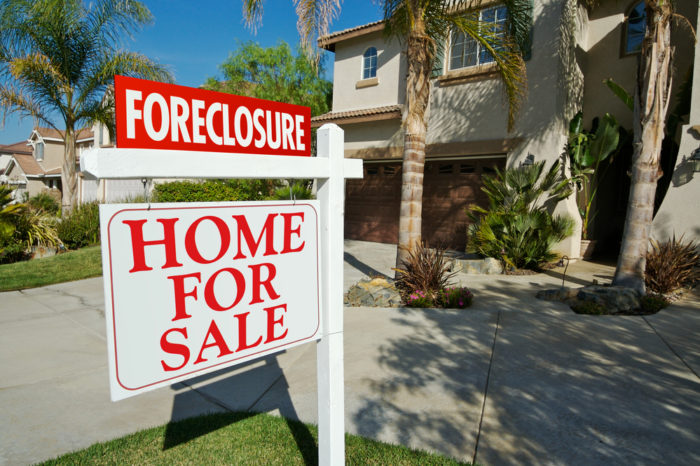 Within the span of a few short months the local real estate market has flipped and is now showing signs of slowing as unemployed casino and retail employees are understandably reluctant to invest in real estate in a market that may be soft for the foreseeable future. This has also led to many would-be homeowners attempting to cancel real estate purchase agreements, if they are able. Unfortunately for some, not all would-be home purchasers are able to back out of real estate transactions without forfeiting their deposits.
If you are recently unemployed or have had your hours cut by your employer and have fallen behind on your residential mortgage, please know that you have options to save your property.
If you don't contact Chapter 7 Bankruptcy Attorney John Ryan, a consumer advocate, be sure you speak to another Chapter 7/13 attorney to understand your options. Ultimately, as Las Vegans, we are a strong community and we will get through this and emerge stronger. However, you can't always get through it alone. Professional and affordable help is available through bankruptcy attorney Las Vegas.
As part of your due diligence, review top bankruptcy lawyers or search Las Vegas bankruptcy lawyer reviews and consult with several before choosing one. Many top bankruptcy lawyers Las Vegas offer flexible payment options and terms.
One Southern Nevada Realtor that I spoke with prior to writing this blog was optimistic that the local real estate market would not see a spike in residential foreclosures. Her optimism was fueled by a podcast of a national economist promoted by well known real estate educator Brian Buffini as well as what she is witnessing locally in the market. The national economist predicts a quick rebound once fear in the local market subsides fueled by properties receiving multiple offers.
Whether the impact of Governor Sisolak's initiated shutdown of the Las Vegas Strip results in a quick recovery, a prolonged downturn, or something in between, we will find out in due time. As a consumer advocate, bankruptcy attorney Las Vegas NV Attorney John Ryan zealously advocates for residents of Southern Nevada struggling with credit card and medical debt and can be reached at 702-800-9999 or www.bankrutpcyattorneyhenderson.com.